A great way to spend a full day is to take one of our 4WD's along the Cape-Leveque Road and drive to Cygnet Bay Pearl Farm.
Located at the top of the Dampier Peninsula, they offer luxury accommodation, but this trip can be done in a day!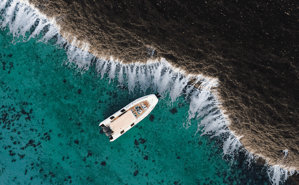 We recommend to check out the Cygnet Bay Tours they offer. Or one of our helpful Broome Broome staff can help you decide which one to book (or we can book this for you).
With stunning views, gorgeous pearls, and a classy restaurant looking out to the ocean, Cygnet Bay Pearl Farm is a must do!