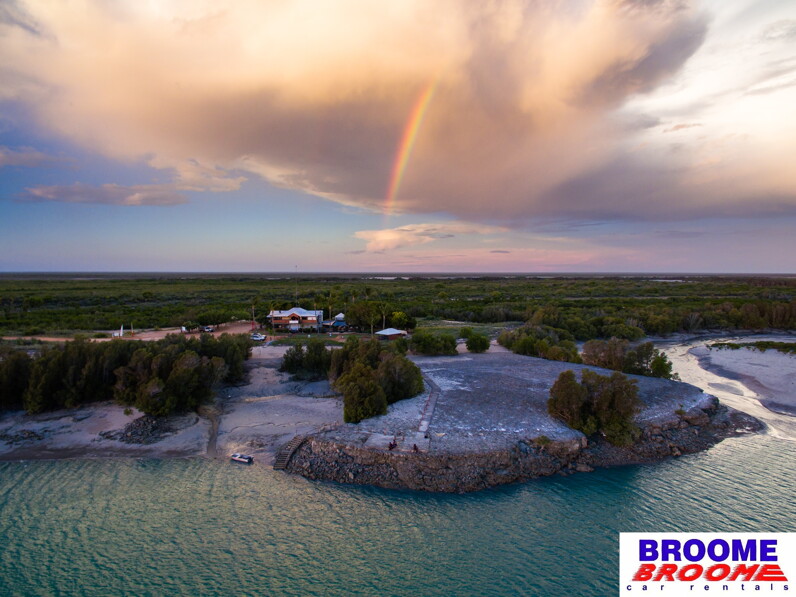 WILLIE CREEK PEARL FARM - SELF DRIVE PACKAGE
Package Price:
- Low Season (1st November – 30th March) - $190.00
- High Season (1st April – 31st October) - $240.00
Includes:
- 24 hour hire of small 4WD
- 2 adult tickets to Willie Creek Pearl Farm
- First 100km free per day
- Extra tickets or car hire at standard prices
Discover how the rare and beautiful 'Australian South Sea Pearl' is produced at the Willie Creek Pearl Farm, Broome.
The tour provides visitors with a unique insight into the modern cultured pearling process.
Learn how technicians seed a live oyster to produce a pearl and cruise the creek's azure blue waters to view oyster panels
suspended in their natural environment.
Stay and witness Willie Creeks incredible 10 metre tidal movements, watch as the ebb and flow of the tide reveals an ever
changing scenery at the Willie Creek Pearl Farm.
Take to the skies and experience this area from a different angle on one of the
scenic helicopter flights or just relax at the café overlooking the pristine blue waters.