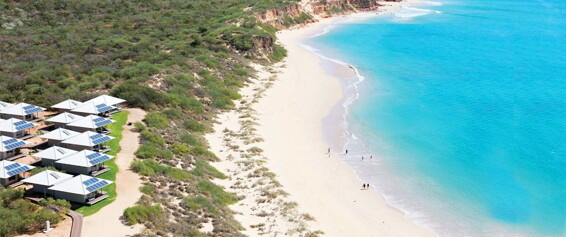 ECOBEACH PACKAGES
The Stunning Eco Beach Resort is situated 135km south of Broome. Surrounded by stunning white beaches, amazing cliffs and rock formations, this luxury resort is perfect for the relaxing getaway you deserve.
Eco Beach currently has excellent package options with Broome Broome Car Rentals, running from the start of November 2020 through until the end of March 2021.
All packages include the use of a small 4WD (ASX or X Trail) for transfer to and from the resort, with the option to upgrade to something larger if required.
Unlimited kilometres included.
Contact the friendly team at Eco Beach today to secure your luxury getaway package
08 9193 8015