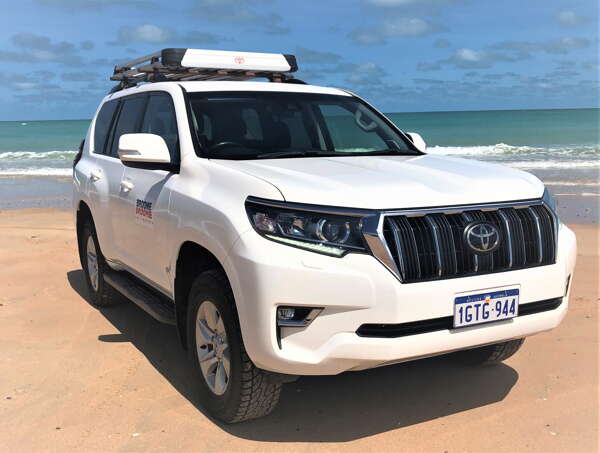 ---
Other Vehicles in our Fleet

Deluxe Large 4WD
Automatic
Air-Conditioned
7 or 5 seat configuration
5 Door
Roof Racks and second spare tyre available upon request, subject to availability
Equipped with Towbar - suitable for towing up to 3000kg.
Suitable for all sealed roads, along the Manari Road, Middle Lagoon, Dampier Peninsula, Gibb River Rd, Windjana, Tunnel Creek, Geike Gorge, Bungle Bungles.
Beach driving permitted - Gantheaume and 'North of the Rocks' on Cable Beach only. Beach driving is at your own risk!
Information regarding seasonal closures of Cable Beach can be found on the Shire's website.
Not permitted on Kalumbaru Rd, Tanami Rd or outside the Kimberley region. No further than 80 Mile Beach.